Global Network represented Manitoba Trade & Investment, Govt of Manitoba, Canada in India for promotion of trade & investment between India & Manitoba, Canada for 9 years.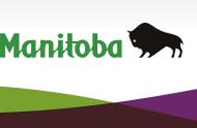 GDP and Related Growth Indicators
India is set to emerge as the world's fastest-growing major economy by 2016 ahead of China, as per the recent report by The World Bank. India's Gross Domestic Product (GDP) is expected to grow at 7.5% in 2016.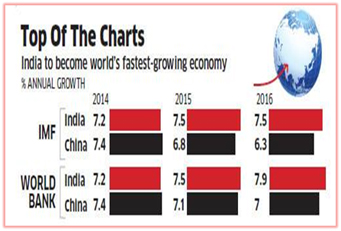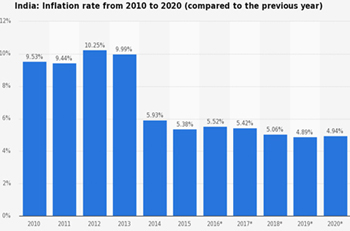 The improvement in India's economic fundamentals has accelerated in the year 2015 with the combined impact of strong government reforms, Reserve Bank of India (RBI)'s inflation focus, supported by moderate global commodity prices.
India's economy has witnessed a significant economic growth in the recent past, growing by 7.3% in FY 2015 as against 6.9% in FY2014. The size of the Indian economy is estimated to be $C 2.69 trillion for the year 2014-15 compared to $C 2.46 trillion in 2013-14.
According to a Goldman Sachs report released in September 2015, India could grow at a potential 8% on average from 2016 to 2020, powered by greater access to banking, technology adoption, urbanization and other structural reforms. This offers immense opportunities for Manitoba companies in India.
India's consumer confidence continues to remain highest globally for the sixth quarter in a row, riding on positive economic environment and lower inflation.
India has emerged as one of the strongest performers with respect to deals across the world in terms of mergers and acquisitions (M&A). M&A activity increased in 2014 with deals worth $C 51 billion being concluded, compared to $C 37.7 billion in 2013.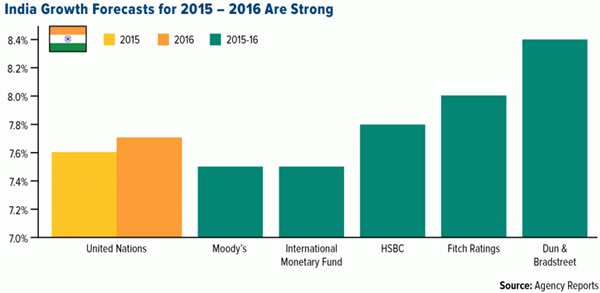 India's foreign exchange reserves were $C 464.2 billion in the week up to January 15, 2016.
India's Rising Middle Class: 255 million (2015)
India's growing middle class makes it an attractive market for foreign companies and the country's consumer spending is likely to more than double to $C 32.1 trillion by 2018-19, as per an Economist Intelligence Unit (EIU) study.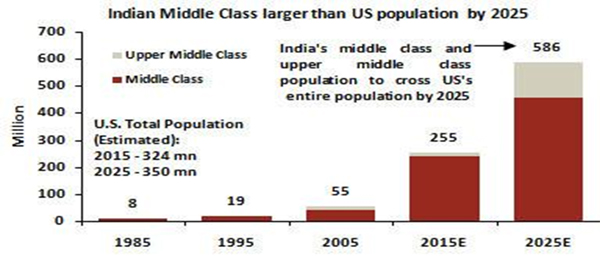 According to EIU, the growing Indian middle class offers immense potential for manufacturers, service providers and retailers. Moreover, rising income levels mean India's huge population of around 1.2 billion is becoming an increasingly important market for consumer goods, and this trend will continue to have a strong impact.
Key Government initiatives: Make in India
A decade from now, India will clearly be a vastly different country than it is today and may very well be Asia's newest shining economic star. With roots in its rich and diverse past (dating back more than 250,000 years), its religious and philosophical traditions (8 major religions or philosophies of life are actively practiced in the country), its young people's optimism (more than half of the population is under 25 years of age) and, of course, its growing middle class, India is well on its way to becoming a significant global player in this century. It will be great to watch, and perhaps participate in, its emergence on the world's stage. This is an opportunity for Manitoba companies to look at Indian partners for joint ventures.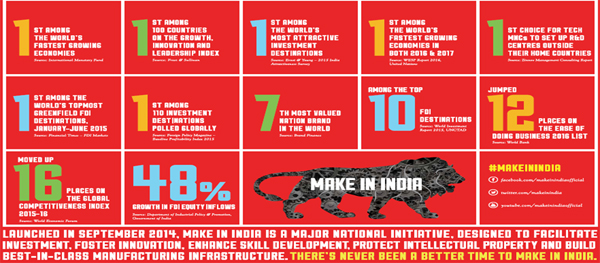 New Government of India inititatives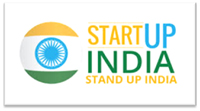 With over $C 6.55 billion worth investments in 2015 and 3 to 4 startups emerging every day, India has the third largest number of startups in the world.
Launched on 16th January, 2016 by the Government of India, with Google as its official partner, Startup India campaign is based on an action plan aimed at promoting bank financing for startup ventures to boost entrepreneurship and encourage start-ups with jobs creation across India.
The Standup India inititative is aimed at promoting entrepreneurship among scheduled tribes and women communities.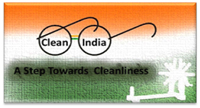 Swachh Bharat Abhiyan or Clean India Mission is a national campaign of the Government of India, covering 4,041 statutory cities and towns, to clean the streets, roads and infrastructure of the country.
The campaign was officially launched on 2nd October 2014 at New Delhi, by the Government of India. It was launched in remembrance of Mahatma Gandhi's words. It is India's biggest ever cleanliness drive and over 3 million government employees, school and college students of India participated in this event.
This inititative offers opportunities for Manitoba companies in water management, waste management, municipal machinery, equipment and similar requirements across the 3,842+ urban local bodies (ULB's) of India.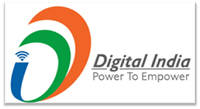 Digital India is a Government of India inititative launched on 1st July 2015 to ensure that Government services are made available to citizens electronically by improving online infrastructure and by increasing Internet connectivity.
The inititative includes plans to connect rural areas with high-speed internet networks. Digital India has three core components. These include:
The creation of digital infrastructure
Delivering services digitally
Digital literacy
This inititative offers opportunities in IT, digital and ITES sectors for Manitoba companies in India.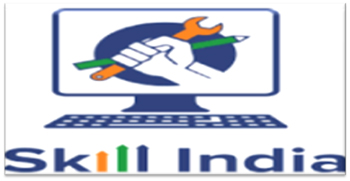 Skill India is an initiative of the Government of India launched on 16th July 2015 with an aim to train over 400 million people across India in different skills by 2022. The outcome of this collaboration will ideally lead to inclusive growth especially for those at the bottom of the pyramid (approximately 800 Indian million citizens.) Canada will be contributing to this program.
As a result, Oracle on 12th February 2016 announced that it will build a new 2.8 million sq. ft. campus in Bengaluru which will be Oracle's largest outside of its headquarters in Redwood Shores, California.
This initiative will offer opportunities in skill development for Manitoba companies in India.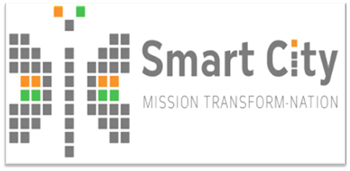 Smart Cities Mission is an urban renewal and retrofitting program launched in 2015 with a funding of $C 19.5 billion by the Government of India with a mission to develop 100 cities all over the country making them citizen friendly and sustainable. The Union Ministry of Urban Development is responsible for implementing the mission in collaboration with the state governments of the respective cities. The Government of India has a vision of developing 100 smart cities as satellite towns of larger cities and by modernizing the existing mid-sized cities.
The 100 potential smart cities which were nominated from all the states and union territories based on Stage 1 criteria, had prepared smart city plans which were evaluated in stage 2 of the competition for prioritizing cities for financing. In the first round of this stage, 20 top scorers were chosen for financing on 28th January 2016. This initiative will offer opportunities in infrastructure development and building materials for Manitoba companies in India.
Growing use of Social Media across India
Devices play different roles throughout the day in India
Top 5 E-Commerce Websites in India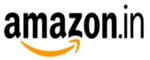 Number of smartphone users in India (In millions)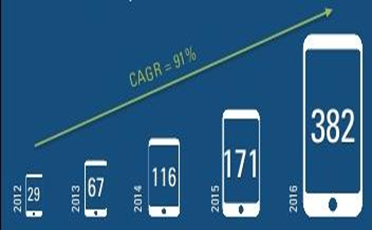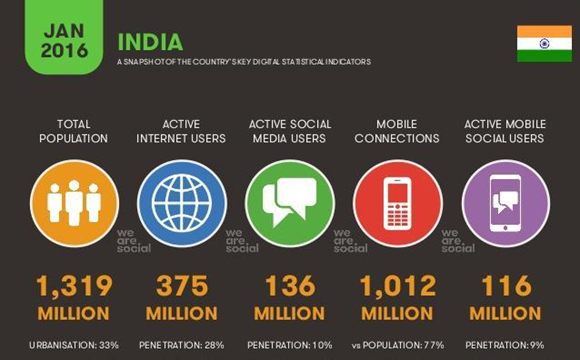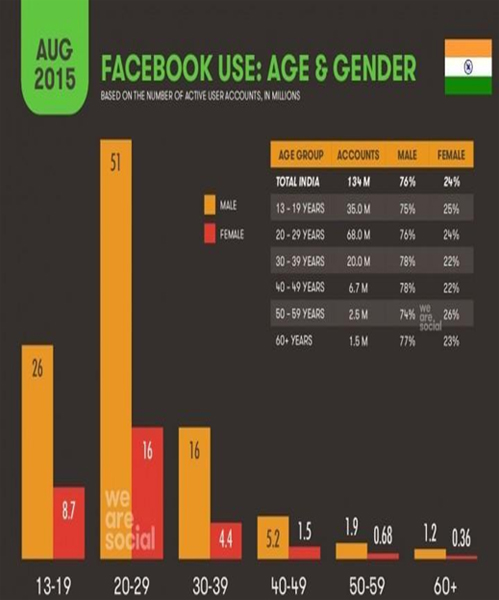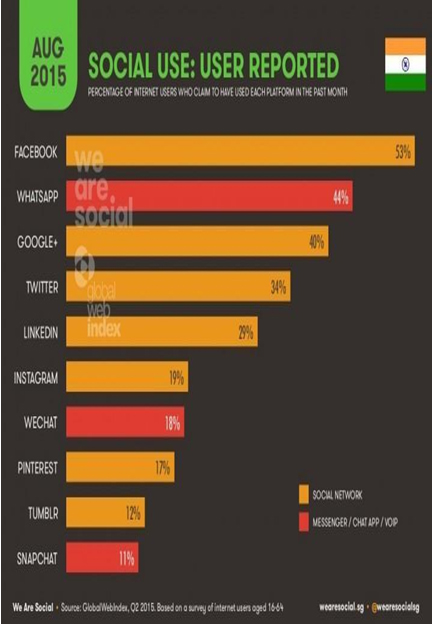 Ease of Doing Business across Indian States
The following are the World Bank's first ever ranking (Dated November 2015) of Indian states on the ease of doing business in India.
All Indian states were assessed on the implementation, over a six-month period from January to June 2015, of a 98-point reforms agenda.
Source :World Bank Report, November 2015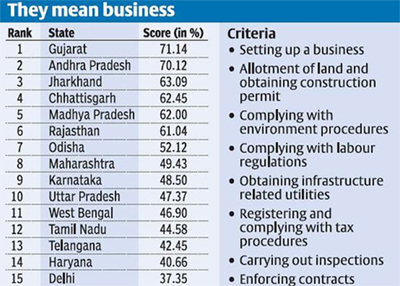 Key Indian Sectors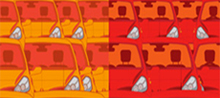 AUTOMOBILE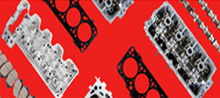 AUTOMOBILE COMPONENTS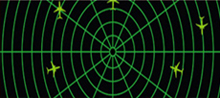 AVIATION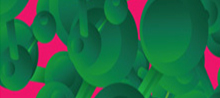 BIOTECHNOLOGY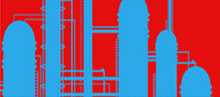 CHEMICALS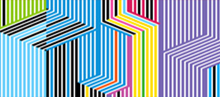 CONSTRUCTIONS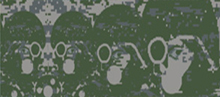 DEFENCE MANUFACTURING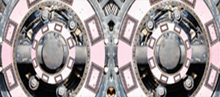 ELECTRICAL MACHINERY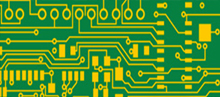 ELECTRONIC SYSTEMS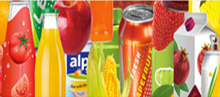 FOOD PROCESSING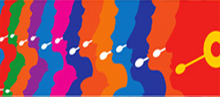 IT AND BPM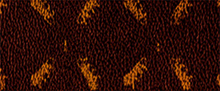 LEATHER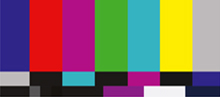 MEDIA AND ENTERTAINMENT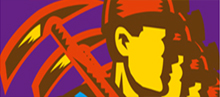 MINING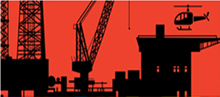 OIL AND GAS
PHARMACEUTICALS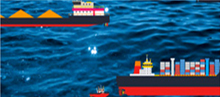 PORTS AND SHIPPING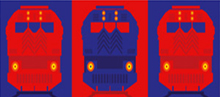 RAILWAYS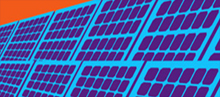 RENEWABLE ENERGY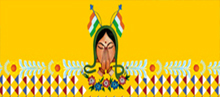 ROADS AND HIGHWAYS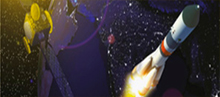 SPACE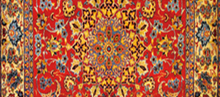 TEXTILES AND GRAMENTS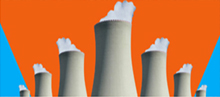 THERMAL POWER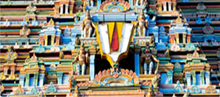 TOURISM AND HOSPITALITY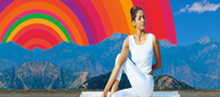 WELLNESS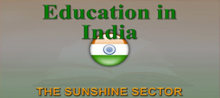 EDUCATION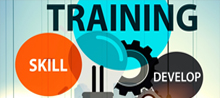 TRAINING
India Representative for Manitoba: Global Network

Mr. Jagat Shah, Founder and Chief Mentor of Global Network, HO in Ahmedabad and 6 offices across India.
Visit us @
www.globalnetworkindia.com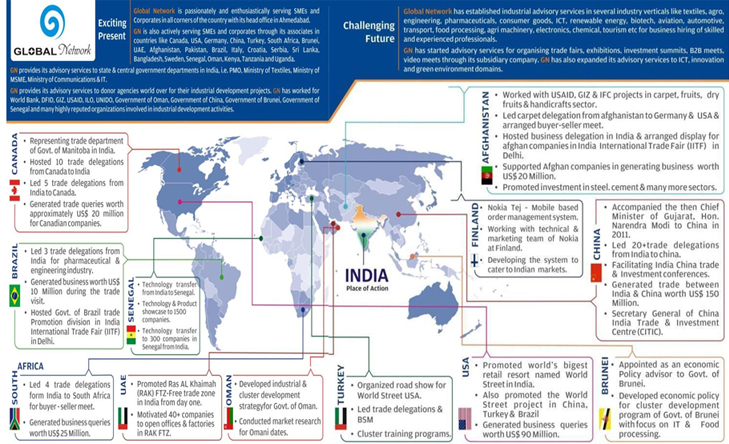 Contact us for Doing Business with India
Put us to work for YOUR BUSINESS!
Manito trade and Investment(MTI) brings you a world of experience
With over 490 years of combined experience in international trade and business development, the MTI team worldwide provides expertise, experience and professionalism in their efforts to assist Manitoba companies.
What does that means for you?
MTI speaks your language AND the language of your customers
We provide service in 17 languages.
MTI has foreign representative on the ground to connect and direct you Manitoba Trade and Investment augments its staff expertise and experience with foreign trade representatives in five foreign markets : Brazil, China, Europe, India and Mexico.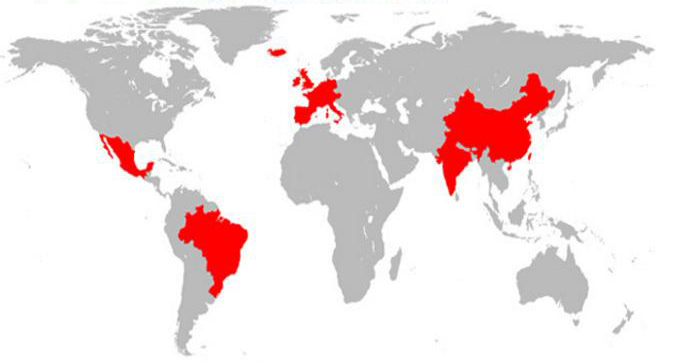 Manitoba India Flash