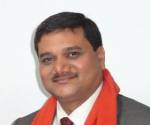 Jagat Shah
CEO
Click for profile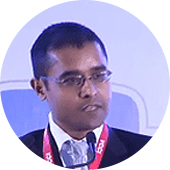 Nikhil Sheth
General Manager
A Masters in International Business from Institute for Technology and Management (ITM), Navi Mumbai, EDHEC Business School, France, and ESSCA Business School, Hungary, he has worked in France, Hungary, and India across 35+ sectors. Since 2005, he has been actively involved with business research, management consulting, business development, investor profiling, mobilization of business investors, delegates, and industry speakers.

Pankaj Ahir
An experienced professional with 10+ years working in the area of Cluster Development and international market access. Worked on various projects of economic development, SME competitiveness and alternate livelihood for various donor agencies like World Bank, DFID, GIZ etc and various government and private agencies. Has extensive experience of working on SME competitiveness projects to deal with various stakeholders like SMEs, Government agencies, Business Development Services (BDS) Providers, Independent consultants, Educational institutions etc. Has entrepreneurial approach to support the clusters and takes lead role in developing strategy and implementation of the project.

Jagat Sarabhai
17 years of experience in trade facilitation and business consulting, providing the consultancy to the SMEs on various area like Finance, Management and Human Resource. Leads Cluster Projects for consulting SMEs on Finance and consulting areas for value addition, innovation and product differentiation.

Mahesh Kamdar
Wide experience of more than 30 years in the area of construction management, project planning and exhibition. Leads the cluster projects for development of industrial parks to provide support in land identification and acquisition, project planning and control and execution to develop industrial parks for overseas clients in India.